Product Development Process
SILIKOLOVE enjoys working with OEM Product Development Engineers as well entrepreneurs/product inventors. Our role may vary from offering "manufacturability" advice to designing parts via a full-blown development cycle. If OEM client offer design that meet SILIKOLOVE style .We won't charge of fee in this time .
And SILIKOLOVE will develop 300~400 new style design of each year for our client expand the market .
For customers with existing part design the process normally begins with an Request for Quote (RFQ). We can generally quote based on annual volume requirements and part design (part volume is helpful in cubic cm or inches).
NDA
: If deemed necessary a Non-Disclosure Agreement or Confidentiality Agreement can be signed.
Product Discussion
: Prior to beginning a project, we have a discussion outlining the potential product, it's usage, environment, size and application. A member of the SILIKOLOVE team recommends the type of manufacturing process we feel will work best for the given product.
Customer Target Price
: The customer and manufacturer should discuss the customer's target price and annual expected part volume. Injection molded part costs are mainly a function of machine time and material cost. Therefore, a 4 cavity mold will produce parts more cost effectively than a less expensive single cavity mold because the machine time is divided over 4 cavities instead of a single cavity.
Rough Sketches
: Normally rough sketches are generated by the customer and brought to the SILIKOVE for further iteration and evaluation. The parts function, its critical areas to be inspected, material selection, annual volume requirements, as well as manufacturability issues (i.e. parting line, injection point or gate placement and part extraction) are discussed.We have professional designer to create that serve your needs if you don't have rough sketches .you just need tell me your creative and want function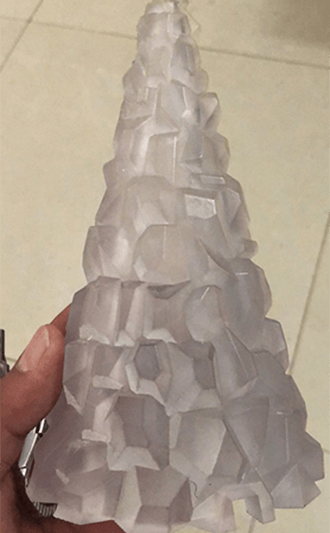 ( Client want the grain design to make a new style cake mold )

Concept Designs Submitted: SILIKOLOVE submits two preferred concept designs to further define produced and aid in visualization. Often ideas from several different design concepts are merged to yield a more favorable design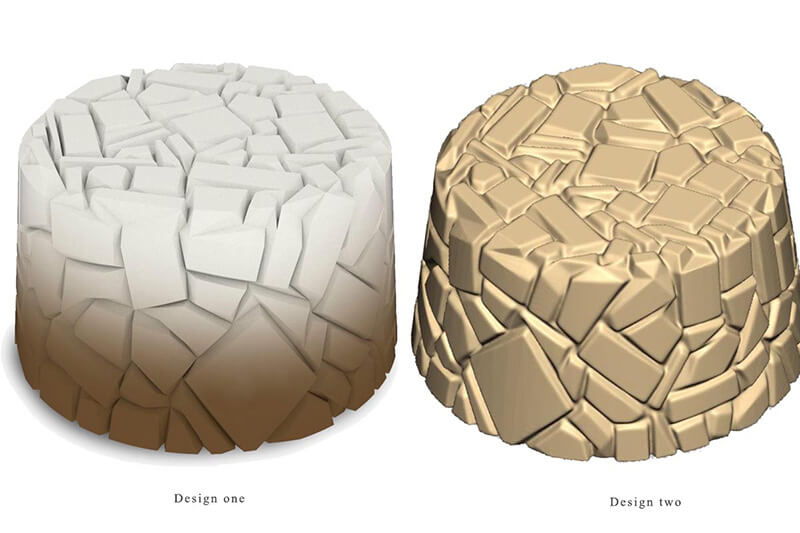 Customer Feedback on Concept Design: The customer's opinion is required to confirm that the part concept is meeting the customer requirements. Feedback is required for the overall part size, part segment dimensional ratios and look and feel of the part. With customer approval a control drawing can be generated.

Preliminary Piece Part Quote: Based on mold cavitation, estimated part weight and a machine cycle time a manufacturer may submit an estimated preliminary part quote. Mold makers generally like to see a finished 3D UG part design before quoting the mold.

Control Drawing: A Control Drawing is generally a to-scale 2D or 3D layout drawing with dimensions of the part prior to engineering the part in UG or another CAD program.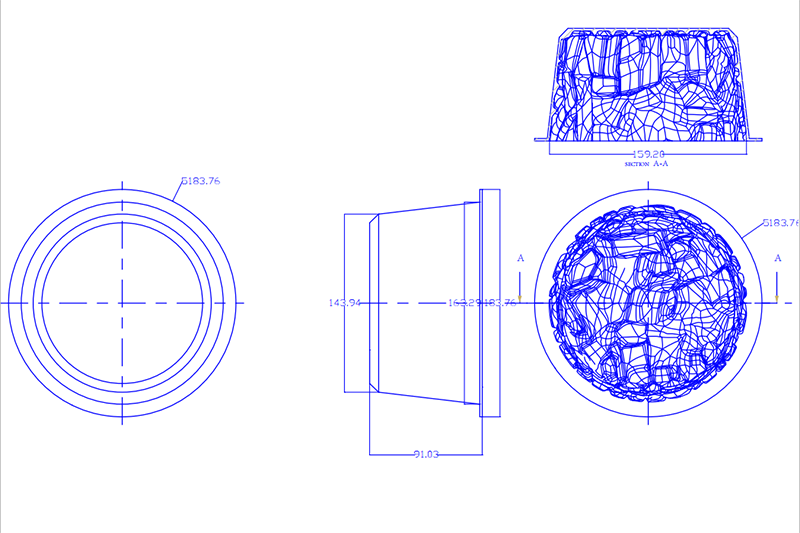 Preliminary Piece Part Quote
: Based on mold cavitation, estimated part weight and a machine cycle time a manufacturer may submit an estimated preliminary part quote.
Piece Part Quote
: Mold and part quote submitted to customer.
UG STP File
: A three dimensional STP file (Part Design or Solid Model) enables the part to be rotated on the screen and printed on a 3D printer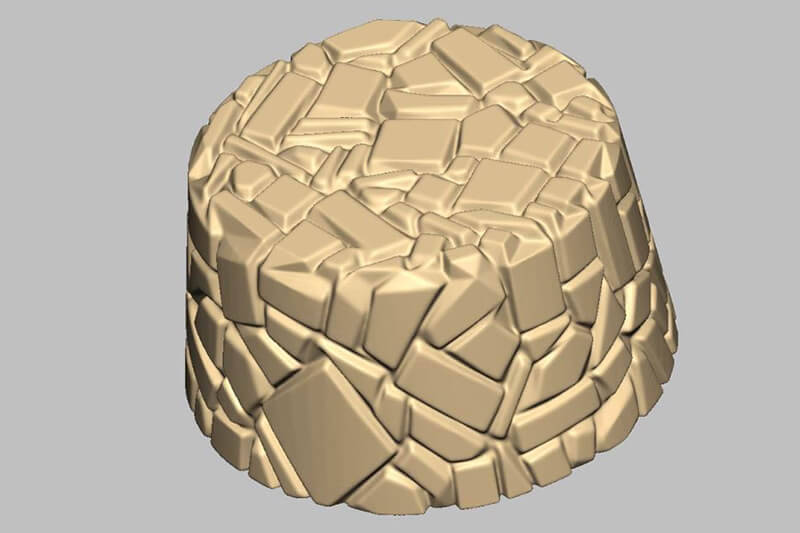 3D Prototype & Customer Feedback on Part File
: After a customer gives feedback, the customer may decide to have the 3D file printed, as it is very useful to hold something in your hand, as opposed to looking at it on a screen. Stereolithography (3D printing) does not currently include a silicone material, however, we do frequently print PolyJet parts that mimics the feel of silicone without Silicone's elongation. Unfortunately PolyJet parts cannot normally be used for a functionality test, due to drastic material difference.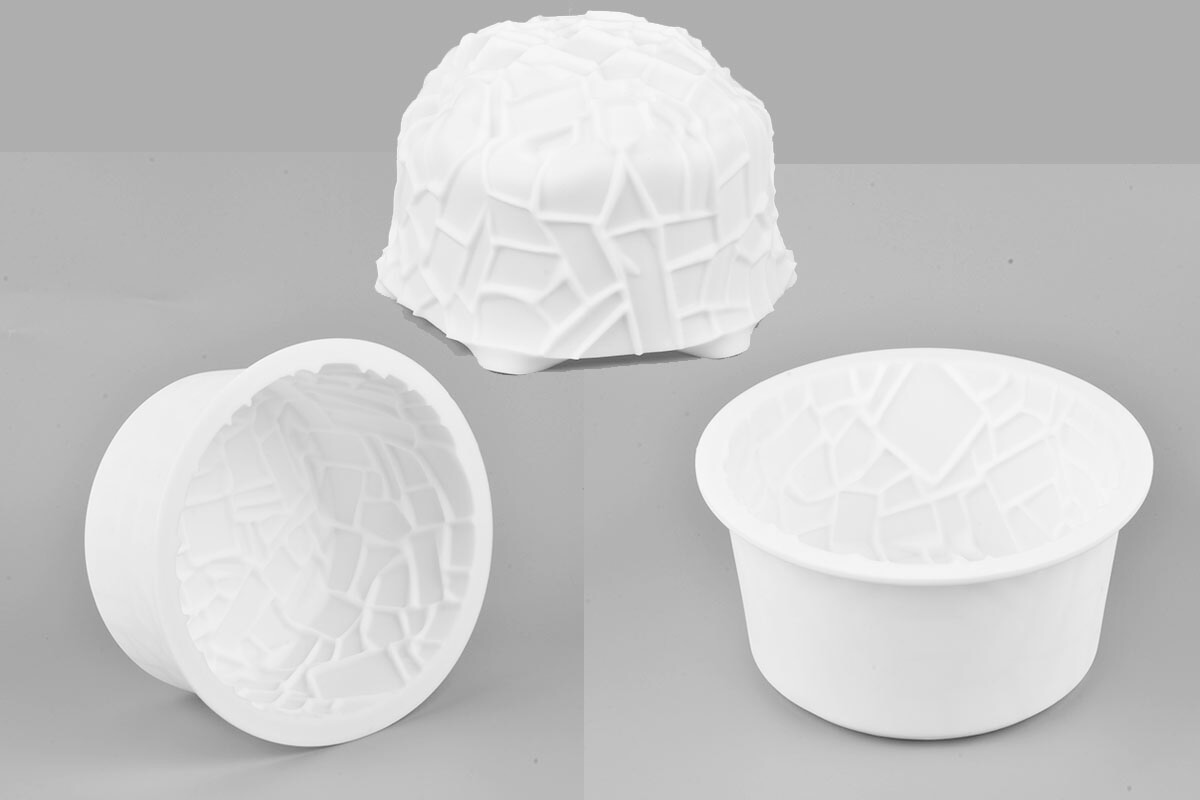 Part re-Design, 2nd Prototype Phase
: As required a second round of part re-design and prototyping is possible depending on customer requirements.
Customer Issues PO and makes Mold Down Payment
: Assuming the customer wishes to continue with the project, SILIKOLOVE issues a Production Part and Mold quote with estimated delivery time.
Part and Mold Design Review
: Once part approval is received, a final part design and preliminary mold design review is conducted involving SILIKOLOVE, toolmakers, and part production staff. Final material selection and shrinkage projection are specified.
Final Mold Design Review
: The customer then approves the mold design and provides the final part shrink.
Mold Delivery Time
: Generally, SILIKOLOVE quotes mold deliveries based on us having a clean part file, mold down payment, PO and successful mold & part design review meeting with the customer.
Mold Test
: Mold or Core and Cavity set is delivered to SILIKOLOVE for mold test. Parts are produced to check mold functionality and critical dimensions. Parts are shipped to the customer for inspection and testing.
Mold Adjustment, as required
: In the event tooling requires adjustments for functionality or part dimensions mold is removed from machine and adjusted.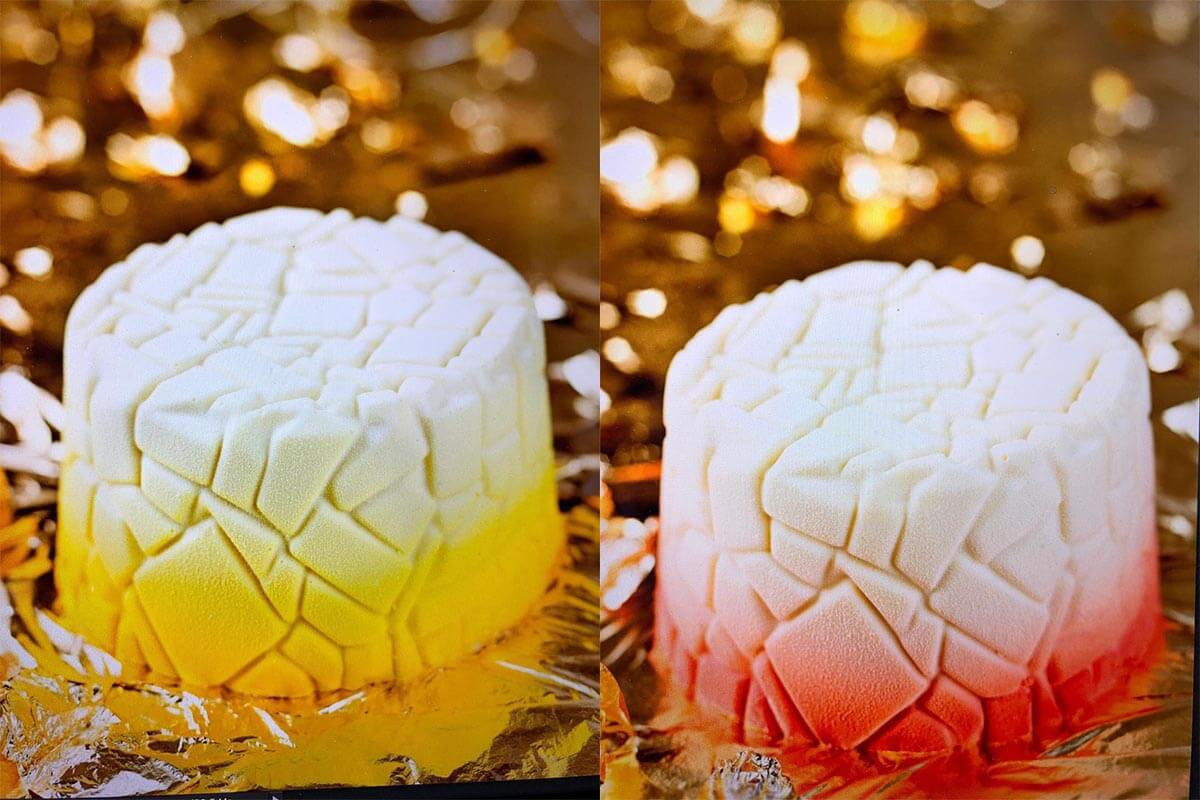 Mold Test #2, if required
: Again parts are produced to check mold functionality and critical dimensions. Part are again shipped to customer for inspection and testing.
Part Approval
: Once the mold meets the customer part print, the toolmaker and molder have met the customer requirements. Frequently, the customer requests part changes to meet the "real world" part requirements. These requests can normally be accomplished, but are the customer's responsibility.
Production
: After the part approval, SILIKOLOVE defines a set of specific work instructions. These work instructions define an acceptable part, create QC guidelines for our production staff, as well as, specific pack out instructions.